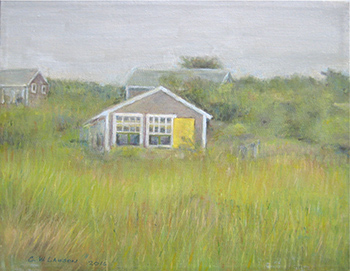 "Yellow Shutters", 2016

12" x 16", Acrylic on Canvas

Orleans, Mass.

Those rustic Cook's cottages can be seen from the parking area of LeCount Hollow Beach. They've always looked so inviting but I haven't stayed there....yet. The lady who bought the painting said, "it reminded her of old Cape Cod".