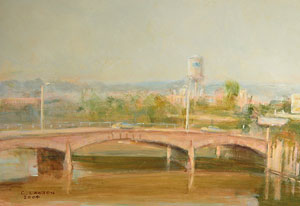 Le Pont Whittemore, 2004

12" x 16" Acrylic on Panel

Naugatuck, Conn.

My father said I could make Naugatuck look like Paris. The bridge, itself, had a lot to do with it having been designed by Henry Bacon, architect of the Lincoln Memorial in Washington, DC. I was just there to record what I saw on that sultry August afternoon.