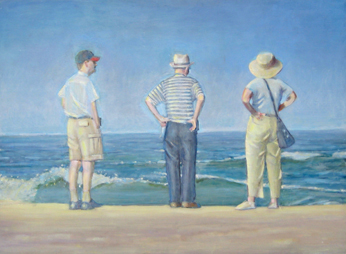 In Thoreau's Footsteps, 2010

30" x 40" Acrylic on Canvas

Nauset Beach, Cape Cod

I credit President Kennedy for the National Seashore and saving Thoreau's Great Beach from developers. It remains much the same as when he walked it from Eastham to Provincetown. I noticed these modern adventurers on a late September afternoon.