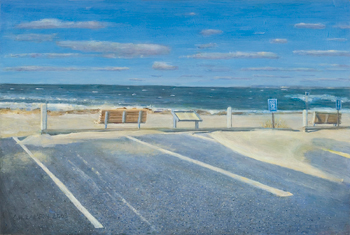 Late Fall at First Encounter Beach, 2009

24" x 36", Acrylic on Panel

Eastham, Mass.

The bay was choppy, the beach deserted. It was bright and windy. It might have been like this in December of 1620 when the Pilgrims had their "First Encounter" with the Indians. Arrows and musket fire were exchanged but no one was hurt in the first recorded fight over a parking place.