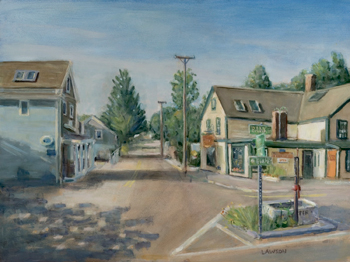 Commercial Street, 2008

18" x 24" Acrylic on Panel

Wellfleet, Mass

This one was my entry for the 2009 Vacation Guide Cover Contest. No cigar but the town fathers selected it for the cover of the "Town Report". It's an early morning view looking in the direction of the Town Pier. I liked the stillness, the shadows and the bright sunlight.